22 in 22 Series: Wisconsin Whalers
September 6, 2013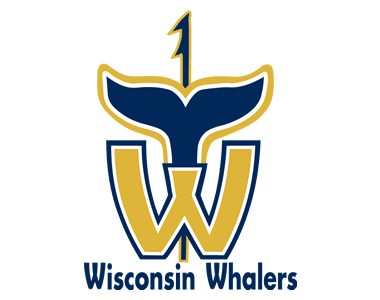 The 22 in 22 series features an in-depth look into all 22 teams in the NA3HL for the 2013-14 season, with a new team being highlighted daily, leading all the way up until the start of the regular season on Saturday, September 7th as four NA3HL teams take to the ice on Opening Night.
22 in 22 will go in-depth into each NA3HL team and will include interviews with all 22 head coaches in the NA3HL, as they provide fans with their expectations and outlook for the 2013-14 season, including taking a look at their roster and their strengths as a team for the upcoming season.
It will also take a look back on the 2012-13 season and how each team fared and what they accomplished. Best of all, 22 in 22 is done to provide the fans of the NA3HL with an inside look at their favorite team and what to expect.
Wisconsin Whalers (Formerly Quad City Jr. Flames)
Head Coach: Tom McDermott
2012-13 Record: 8-38-1-1, 18 Points (4th, Central Division)
2012-13 Leading Scorer: Easton Halbert (17 G, 13 A, 30 P, -25)
Playoffs: Eliminated in Central Division Semi Finals, 3-0 by St. Louis
2013-14 Division: Central
First Regular Season Game: Fri, September 20th, 2013 7:30 PM at Breezy Point
Home Opener: Sat, September 28th, 2013 7:00 PM vs. Peoria at Hartmeyer Ice Arena
"We are excited to be at our new home and there is a new energy from the players to the front office staff. We want to represent the North American 3 Hockey League (NA3HL) well as its only member from the state of Wisconsin."
- Whalers Head Coach Tom McDermott
Head Coach Tom McDermott will be the first to tell you that there was a new sense of energy around the Wisconsin Whalers training camp, their first based out of Madison, Wisconsin. The team formerly known as the Quad City Jr. Flames will be starting a new era as they move to a new state to start a new season in 2013-14.
Last season Coach McDermott's team faced plenty of challenges, which included a team that was troubled by injuries most of the season and a short bench. Despite these troubles the team secured the fourth and final playoff spot in the Central Division and made the NA3HL playoffs. Leading the way in scoring was Easton Halbert, 19, who scored 17 goals last season for the Jr. Flames. McDermott knows the previous season was a tough one, but there is a bright future for the franchise ahead.
Since the move to Madison, Coach McDermott thinks there is a new feel around the franchise and could tell just through the recruiting processes during the summer. "Our recruiting skyrocketed in large part because of the move. Kids want to be apart of this new franchise and great city. The move has energized the whole franchise." McDermott has seen the work ethic of the players increase and is excited for the season to start.
Just because there is a new name doesn't mean that the rivalries are going away for the Whalers, and being in a tough Central Division is a challenge Coach McDermott is ready for. "Although there is a new logo on our jersey, the rivalries with Peoria, St. Louis and the other Central teams are still there. We have built those over time and whether we are the Jr. Flames or the Whalers it's going to be a battle during those games."
Coming into their first season as the Whalers expectations are going to be high around the locker room and Coach McDermott is ready to hold each player accountable. "We want to return to the playoffs and be playing our best hockey when we get there," McDermott said. "We snuck into the playoffs last season so a major goal is to improve our record so there is no doubt about our playoff spot this year."
Moving to a new state and into a new era, the Wisconsin Whalers are ready to get a start on the season. After a long off season of waiting the city of Madison will finally get their chance to see Tier III junior hockey and the Whalers are ready to bring it to them.