NA3HL announces Divisional Stars of the Week
September 10, 2013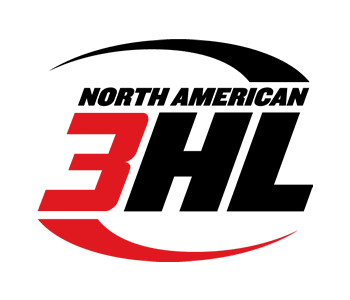 The North American 3 Hockey League (NA3HL) today announced the Divisional Stars of the Week presented by Easton for the week ending September 8, 2013. The divisional stars of the week is an award given each week of the regular season to the top performing players in each of the four divisions of the NA3HL as nominated by their head coaches.
Central Division Star of the Week: RJ Marshall, forward, Cincinnati Swords
It was an opening weekend to remember for the Cincinnati Swords and forward RJ Marshall. The Swords posted a weekend home sweep of division rival St. Louis. It was the first win for the Swords/Steam franchise over the Jr. Blues since January 15, 2011. Marshall, 18, was one of many players who shined for the Swords. On Saturday, Marshall (5'7/160) picked up an assist in a 4-3 win over the Jr. Blues. The next day, the native of St. Charles, Illinois, had two more assists, including one on the game-winning goal as Cincinnati completed a weekend sweep of the Jr. Blues with a 3-2 win. "We didn't know what to expect from RJ at first, but he works very hard and has a lot of talent and skill," said Swords head coach Lee Lansdowne. "He worked hard at both ends of the ice and not only did he produce points, but he was key in our penalty kill against a very good St. Louis team. To pick up two wins against a franchise like the Jr. Blues was a tremendous start to the season and we now know what we are capable of."
2nd Star: Alec Rounds, goaltender, Cincinnati Swords
Honorable Mention (alphabetical): Andrew Kovacich, forward, St. Louis Jr. Blues – Mike Lozano, forward, St. Louis Jr. Blues.
East Division Star of the Week: Trevor Kalinowski, goaltender, Metro Jets
17-year-old goalie Trevor Kalinowski helped the Metro Jets to a weekend road sweep of the Pittsburgh Vengeance during the opening weekend of the NA3HL regular season this past weekend. Although he only played in Sunday's 3-2 win, the native of Commerce Township, Michigan, was spectacular in goal. Kalinowski (5'9/155) stopped 46 of 48 shots that came his way to help the Jets complete the weekend sweep. "Trevor was great on Sunday. We won the game because of him. He is a returning player that we are going to rely heavily on," said Jets head coach Jason Cirone. "I think to go into Pittsburgh and sweep them was a little bit surprising, but we gave a really good effort and I think everyone worked really hard."
2nd Star: Cooper McLean, forward, Metro Jets
Honorable Mention (alphabetical): Chase Sanford, goaltender, Pittsburgh Vengeance
South Division Star of the Week: No games played
West Division Star of the Week: No games played