Gongshow Flow of the Month returns with September winner
October 1, 2013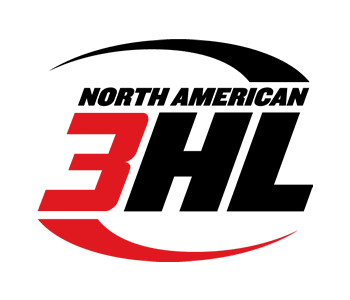 That's right players and fans… it's back! It is time once again for that time-honored tradition that is the Gongshow Flow of the Month. With a new season also comes new players and an entirely new group of beauties to choose from.
With that in mind, the North American 3 Hockey League (NA3HL) announced its Gongshow Flow of the Month winners for September 2013.
The winner this month is Peoria Mustangs defenseman Blake Ortman.
Honorable Mentions went to: Cory Johnson (Twin City), Kyle Whipple (Breezy Point) and fans Kyle DeMatteo and Blake Anderson.
Ortman, 19, just taught all the rest of the players in the NA3HL a little lesson in flow. You can tell by his picture that Ortman is not messing around. He clearly knows what it takes to start the season with the right kind of flow and is living the dream. This is his fourth season with the Mustangs franchise. He is off to a great start this season with Peoria with three points in his first six games and he is also a +5.
Part of the intimidation factor of being 6'3 and 215 lbs. is the kind of flow that is protruding from the helmet. Let's face it, if a big defenseman came at you with a clean buzz cut, it probably wouldn't have the same effect that Ortman's would have, as he is bolstered by hair that is coming out of the helmet in every conceivable area. This flow can only be classified as 'string' flow, judging by its strings and bands that separate themselves once they leave the comfort of the inside of the helmet.
Gongshow is the exclusive sponsor of the Flow of the Month promotion exclusively on the NA3HL and Gongshow Twitter sites @NA3HL and @GONGSHOWGEAR. Fans and players alike are encouraged to submit photos of their best 'hockey hair' or 'flow' via Twitter by the end of every month during the regular season.
To enter the contest for the month of October, submit your best #FlowoftheMonth pictures by October 31st to @NA3HL and @GONGSHOWGEAR. Winners will be selected on November 1st and will receive a Gongshow Gear hat.
During the month of November, Gongshow and the NA3HL will team up for their 'Movember' campaign, as NA3HL coaches, staff and players will support Men's health and cancer awareness by growing beards and mustaches. Gongshow will be providing the prize pack to the team that raises the most funds.
Gongshow Gear Inc. (Gongshow) is the Official Lifestyle Hockey Apparel of the NAHL and NA3HL. Gongshow is recognized as the hockey good industry's premier manufacturer of innovative, high quality, fashionable and trend setting clothing apparel for hockey athletes of all ages and abilities.