Jets name Quenneville new head coach
October 2, 2013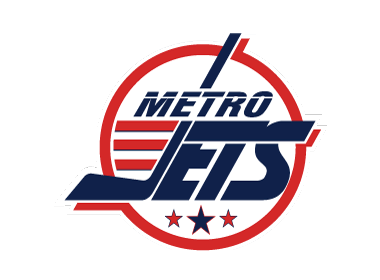 By Matt Mackinder
The Metro Jets, proud members of the North American 3 Hockey League (NA3HL), announced today that head coach Jason Cirone has stepped down and Justin Quenneville has been named the Jets' new head coach.
Cirone, who was in his fourth season in Waterford, will head up the new ACHA college hockey program at Midland University in Fremont, Neb., situated some 25 miles from Omaha. The team will start play with the 2014-15 season.
Quenneville was officially hired this past Monday and ran the team's practice that morning.
"While we are certainly sad to see Jason go, because I feel he helped turn this organization around from where it was when he came in, we are thrilled for the opportunity he has earned for himself in Nebraska," said Jets' GM Butch Wolfe. "Justin and Jason share many coaching similarities and Justin comes highly recommended from Jason. We're excited to start this new era with Justin behind the bench and look forward to building on the success Jason brought here."
A 31-year-old native of Montreal, Quenneville played NCAA hockey at St. Michael's College in the ECAC East from 2000-04 and then enjoyed a six-year pro career that included stops in the United Hockey League, ECHL and Central Hockey League.
From 2008-10, Quenneville was a player-coach with the CHL's Corpus Christi Ice Rays and then stayed on as an assistant coach when the team moved to the North American Hockey League. From 2011-13, he was the Ice Rays' head coach.
Quenneville took in the Jets' two games at Lakeland Arena over the weekend against the Cleveland Jr. Lumberjacks and came away impressed.
"This is a league I'm very familiar with and I also know the great reputation the Jets have in this league and in junior hockey," said Quenneville. "When I was in Corpus, we recruited heavily in Michigan and always had several Michigan kids on our rosters. I grew up in Canada and it's great to be back in a hockey market like the one here in Metro Detroit. There is so much hockey here and a strong core of players in this environment.
"As for our team, we look strong, though I'd like to see us get a little stronger on the offensive side of the puck. This is a very blue-collar team and we want to be that team that no one wants to play. I will also do everything I can to help promote these kids and get them to the next level, just like Jason did."
Metro's two assistant coaches, Randy Wilson and Tom Krajewski, will remain in their roles.
Quenneville and his wife, Courtney, reside in Berkley with their two dogs.
Quenneville will make his coaching debut this weekend at home as the Jets host the Toledo Cherokee Friday night at 7:50 p.m. The Jets then travel to Fraser to play the Michigan Mountain Cats Saturday afternoon.