NA3HL South faces off this weekend
October 4, 2013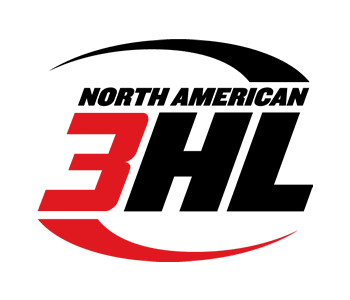 The North American 3 Hockey League (NA3HL) regular season continues this weekend with the South Division taking center stage as they face-off for the first time in the 2013-14 season. The Sugar Land Imperials will travel to Dallas to take on the Dallas Jr. Stars on Friday and Saturday at the Dr Pepper StarCenter in Euless.
It will be the debut for both teams. The Imperials are coached by Jarod Palmer and the Jr. Stars are coached by Jason Deitsch. Both are recently retired former professional players and coincidentally, both are also alums of the NAHL. Palmer was most recently with the Houston Aeros of the AHL and Deitsch finished his pro career with the Allen Americans in the CHL.
View all the NA3HL games this weekend live on FASTHockey
Click here for the scoreboard and statistics
However, the action doesn't stop there.
In the Central Division, St. Louis takes a trip to Wisconsin to battle the Whalers. Battle Creek travels to Pittsburgh for a pair of games. The division-leading Cincinnati Swords have an in-state battle and travel North to play Cleveland twice on Saturday and Sunday. Peoria travels to East Division-leading Flint for a pair of games. Chicago is off this weekend.
In the East Division, Flint hosts Peoria for a pair of games, Toledo is at Metro on Friday and Michigan on Sunday, Metro hosts Toledo Friday and travels to Michigan on Saturday, Pittsburgh is at Cleveland on Friday and hosts Battle Creek on Saturday and Sunday, Cleveland has three home games including Pittsburgh on Friday and Cincinnati the rest of the weekend. Michigan has two home games against Metro and Toledo.
It is a fairly light weekend in the West with only Granite City, Minnesota, Breezy Point and Twin City in action, as Alexandria and North Iowa are off. Breezy Point and Minnesota play a home-and-home series as do Granite City and Twin City. The Flying Aces and the Steel are still looking for their first wins of the year.