North Stars to host Hockey Fights Cancer Night
October 16, 2013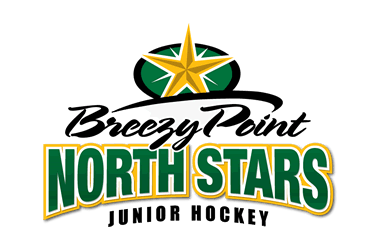 The Breezy Point North Stars of the NA3HL will host their second annual Hockey Fights Cancer night Friday, Oct. 25, at the Breezy Point Ice Arena.
Proceeds from the event will go to the Pay It Forward Brainerd Lakes Cancer Fund and the Pink Ribbon Cupboard, both local organizations that help local cancer patients and families.
The rink will be decorated and players will wear purple (cancer survivor) and pink (breast cancer) jerseys sponsored by the Pay It Forward Brainerd Lakes Cancer Fund. During the game there will be a silent auction to win one of these jerseys worn by the players that night, and that player will sign and hand the jersey to the winner as he leaves the locker room.
There will be a Cash Box, where coupons blow around in the box and people enter to win a chance to get in the box and grab what they can for a certain amount of time. There will be North Stars game tickets, a week at Breezy Point Hockey Camp, arena pro shop money and concession stand money.
Fans are asked to wear pink or purple. Children under age 12 will be admitted free with an adult.