Larson named General Manager of North Stars
October 28, 2013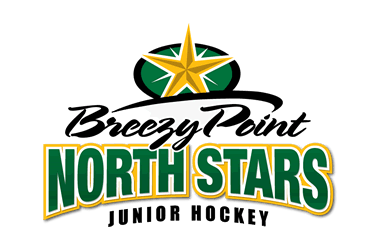 The Breezy Point North Stars Junior Hockey Club, proud members of the NA3HL, are pleased to announce the addition of Craig Larson as the team's new General Manager and Director of Player Operations. The Breezy Point North Stars debuted last season as a new expansion franchise in the North American 3 Hockey League and are currently competing in their second season with the league.
"The Breezy Point North Stars are excited to take what we believe is a crucial next step in the development of our franchise," stated Team Governor and former General Manager Joe Bergquist. "As with most new sports franchises and teams the first year can be especially difficult and filled with lots of lessons and learning curves and ours was no different. When we were presented with an expansion opportunity in the newly formed North American 3 Hockey League we could not pass it up even though the opportunity only allowed us approximately six months to go from approval and planning to our first game on the ice. We knew that with only six months to find and recruit players, combined with the overwhelming task of starting up a brand new business and franchise, a limited staff and budget that the first year was going to be very difficult, and it was."
"Our first year was definitely focused on building a solid business foundation and structure while learning the ropes of Junior Hockey. Now with our factory built its time to focus our time and attention on building and improving our product. Craig Larson has the background, knowledge, experience, and skills that we feel are needed to design and oversee production of our product. He will provide our Head Coach Bryan Henrichs with the support and tools he needs to build a superior product on the ice. I and everyone in our organization are extremely excited to have Craig join our team."
"I am looking forward to working with Craig and excited about this opportunity that will allow me to focus my time on coaching and developing these young men," said Coach Bryan Henrichs. "The first year was tough because so much of my time was spent dealing with the business side of hockey that it left very little time to focus on players and coaching. Now with Craig on board taking over the business side of player operations I can focus on what I love, teaching training, developing, motivating, and pushing players to reach their full potential. I have known Craig for some time and have a great relationship with him. We have many of the same values, core beliefs and philosophies and have no doubt we will work well together."
"I have been very impressed with the North Stars Organization," commented Larson. "I am very excited to get started and grateful to have been offered this opportunity with their organization. After having observed them through their first expansion and inaugural season I am truly impressed with their professionalism and commitment to their players, employees, coaches, and fans. Their overall integrity is second to none. Junior Hockey is a tough business and oftentimes new owners and franchises will struggle with the adversity and challenges they face during their first few years. It's easy to panic and have a knee jerk reaction when things don't go as planned and they don't see immediate wins or profits. In a normal business it takes six months to a year to analyze or see the results of a decision or business plan. Business owners and managers can quickly make adjustments and changes and see the results quickly. In the sports business world it can take up to three years to see real results."
"The process of fielding a successful team involves a year of research and recruiting followed by another year of teaching, training, and developing before you will see if you made a good or bad decision. If you clean house every year because you're not winning immediately you'll rarely succeed in sports. You have to be patient, willing to make small changes and adjustments along the way but still be committed to the overall vision and big plan. The sports business is like playing chess, it's a long, precise, and strategic game that takes skill and patients. I'm not coming on board to change course, clean house, or create a new plan. I'm a part of their current plan already in place and I am here to make a few minor adjustments and use my skills and experience to help design, develop, and build the team. I'm really looking forward to working with such a professional organization as the Breezy Point North Stars."
Craig comes to the North Stars with over 15 years of junior hockey coaching, high school coaching and scouting experience. Most recently, Craig was a head junior hockey coach in the NA3HL and MNJHL junior hockey leagues. The past five seasons were spent as head coach of the Minnesota Flying Aces and Granite City Lumberjacks. During that time his teams advanced over twenty players to the college level and higher level junior ranks.
Craig served as head coach for the St. Cloud Apollo High School boy's hockey team from 2000-2007. He has also served as a coach/evaluator for the USA Hockey Advanced program for Minnesota from 2000-2009 and the Northern Plains district in 2011-2013.
During the 2009-2010 season Craig served as a Minnesota scout for the Alexandria Blizzard (NAHL), as well as a U.S. regional amateur scout working for the International Scouting Service. As a regional scout for ISS, Craig evaluated and filed reports on players eligible for the NHL Draft.
During the 2008-2009 season Craig was the associate head coach and director of scouting for the Granite City Lumberjacks of the Minnesota Junior Hockey League. While there, he scouted, recruited, and helped form the expansion team now playing out of St. Cloud, Minnesota. His role with the Lumberjacks helped bring the expansion team to a third place finish at the 2009 USA Hockey Junior A Tier III National Championships in Marlboro, Massachusetts.
Craig spends his summers working as a coach at the prestigious Minnesota Hockey Camp in Nisswa, Minnesota. With a real passion for the game, he helps to develop elite players from bantam to college age in on/off ice training. Craig is married and has one son.