Watch Now: NA3HL Plays of the Week, Nov. 11-17
November 20, 2013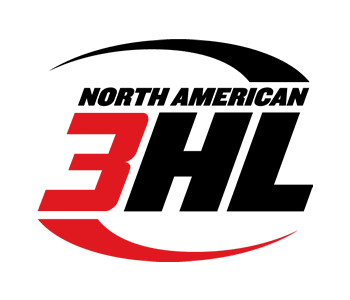 The North American 3 Hockey League (NA3HL) is pleased to continue an exciting new feature this season, seen exclusively on NA3HL.com.
The Plays of the Week can be viewed every week on the new NA3HL TV platform and features the top goals and saves of the week from NA3HL games played Monday-Sunday that respective week.
If you are not ready for the NA3HL Showcase beginning tomorrow in Romeoville, Illinois, these plays of the week should be more than enough to give you a little preview.
Featured in this week's edition is:
Tim Santopoalo - North Iowa Bulls
Alex Klaessner - St. Louis Jr. Blues
Michal Marcinek (SAVE) - Wisconsin Whalers
Noah Szenderski - Toledo Cherokee
Andrew Scofield - Peoria Mustangs
Zac Sikich - Granite City Lumberjacks
Joe Garapolo (SAVE) - Chicago Junior Bulldogs
Mark McGee - Flint Junior Generals
Levi Armstrong - Peoria Mustangs
Ryan Maksimovic - Chicago Junior Bulldogs
Dominic Antonelli - Toledo Cherokee
Gavin Porter - Granite City Lumberjacks
Jared Johnson - Cleveland Jr. Lumberjacks